Yes that is correct 0800 is actually Freephone now. Free to Phone 0800 or 0808 numbers are here to stay – call them for free. Owners of these numbers pay per minute to receive your calls, these numbers can even be dialled from UK payphones for free. 

The perfect number choice for a  0800 Sales Line or as a Freephone 0800 Customer Service number, 0800 could also be good for Complaints. 

0800 frankly is good now for anything, promote more calls using 080. Let your customers feel valued by being able to call you for free, it will only cost your business a few pence to make the call free for them.

Deregulated Telecoms Market  – 0800 Numbers – Choose your Number Range holder carefully 
Do not choose an unknown number range holder whom you then can't move your numbers away from if you are not happy with them. You can get stuck with number suppliers because no porting relationship exists allowing you to move your numbers away. 

We support Ofcom's guide to the fact that if any business whom has advertised some 08 or 03 numbers wishes to move those numbers away – should be free to do so. We get approached by companies wanting us to get them away from supplier X – but the numbers simply can not be physically moved – as they are not portable. 

If this is the case it means no port relationship has been established yet between that carrier & the major carrier networks, if a relationship exists it is usually between supplier X and BT first of all, indeed BT have around 150 number range holders on the 'We can port these list' where as Virgin has only around 20 number range holders.
Please contact us for more information or call us now for free 0800 692 7000.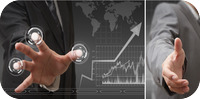 Two-way call recording is available on-net i.e on the 0800 number itself is possible. Storage of these recordings is also possible. The management of this data is required in order to use only the allocated storage space required monthly.
0800 On-net call recordings has many applications which usually are specific and multi-site multi-person related, as obvious call recording on the PBX is often a much cheaper, if it is available as an additional option to your current.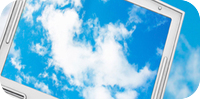 The fundamental difference between a virtual number & a traditional landline number is; the 0800 instant call control that you get automatically with all virtual 0800 numbers. A mobile 'App' controls routing plans or to apply any DR plan, click for instant live control from the smart application.
Full advanced control means call routing scheduled in advance according to time, day or date. Pre-scheduled bank holidays & public holidays call plans allow those to have control to schedule the whole year in advance & specify automatic disaster recovery destinations for each IVR option.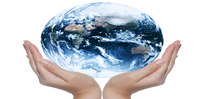 The ability to have absolute precise call control over your contact centre at all times allows for the efficient delivery of calls to be streamlined into measureable quality standards where levels of achievement can be closely monitored.
Click on here for more on choosing your complex call routing features.
If you would like to talk to one of our team to get any point clarifying please do not hesitate to contact us. Call us now on 0800 692 7000 or email new@08uk.co.uk so we can call you back.