Client Testimonials
What Our Customers Say About Us
Mitchells and Butlers (Innkeepers Lodge and Express by Holiday Inn)

08UK worked closely with Please Hold to ensure a superior solution & unified caller experience whilst also saving us from having to purchase new phone systems at some of our smaller sites. Our voice welcome messages were professionally recorded and seamlessly uploaded onto our new 0845 numbers working to a tight dealing.
08UK have always provided an unbeatable level of customer care and service. Nothing is ever too much trouble and any issues are resolved immediately, something I have not really experienced with any other telecoms companies it has been a refreshing change doing business with them.
Rob - Sales & Marketing manager - Mitchells & Butlers (Hotels)
Innkeeper's Lodge & Express by Holiday Inn. www.mbplc.com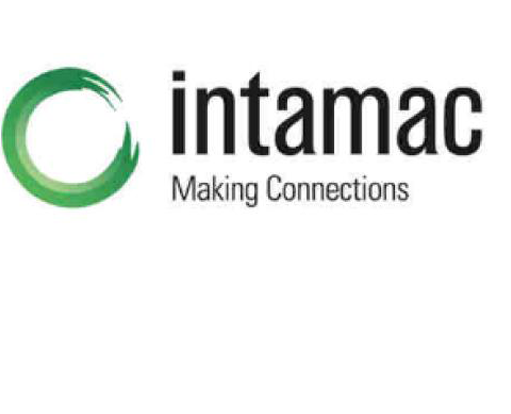 Intamac Systems Ltd
"We originally migrated all our NGN traffic to 08UK in an effort to give us a user interface to allow us to manage our own destination numbers. The nature of our business requires that we have dynamic control of both our server platform and our communication systems, and the tools provided to us by 08UK have enabled us to maintain consistent levels of service for our customers worldwide. The level of service from the team at 08UK is second to none and, even outside of normal office hours; we have always been able to reach someone to assist us. They quickly understood our business needs and have always made great efforts to work as closely as possible with us"
Chris, Intamac Systems Ltd - 0870 111 7234 - www2.intamac.com
Northern Power
I have recently become a customer of yours, transferring my 0844 number over to you from BT. I would like to express my appreciation of the professionalism displayed by your Mr. Joe Naraynsingh. At all times, Joe was polite and courteous, keeping me well informed of the status of my order and answering all my enquiries promptly and concisely. It was a pleasure for me to deal with your company and I consider Joe a valued member of your team -
Robert, Northern Power - www.northernpower.com
Arag PLC
"We have been hugely impressed by 08UK in every regard since joining you early 2012. When Joe first got in touch, it all seemed too good to be true, but
so far, we have been very happy indeed, and you are certainly in an entirely different league to our previous provider. Please feel free to relay to your colleagues accordingly, all of whom have been great to deal with."
Paul, ARAG PLC - www.arag.co.uk
WSC Group
It was good to find a local to us Manchester based supplier, I am very happy with the superb quality of the number we secured from 08UK, at a good price. 08UK also gave us all the call answering features we needed plus they even recorded messages for us and put them Live on to the number for us, I could not fault them, so I am content to recommend them.
Wasim - WSC Group Ltd - 0844 493 1 493 - www.wsc-group.co.uk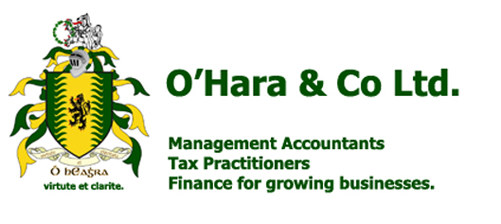 O'Hara Accounting & Tax Ltd.
Friendly nice people, I am happy to recommend 08UK to any business needing 08 numbers and call features, we would not move elsewhere.
Viv - O'Hara Accounting & Tax Ltd - 08444 932 888 - www.oharacoltd.co.uk
Heaton Computers Ltd
We went with 08UK for a 0844 number, I am happy to recommend them.
Tynan heads up a nice bunch of people there, the 08UK offices are just round the corner from us, here in Heaton Moor, they simply know what they are talking about.

Dave - Heaton Computers - 08444 93 81 92 - www.heatoncomputers.co.uk
Media Vision Direct Ltd
08UK have been our supplier for 4-5 years now, in fact they also supply our outbound lines & calls too at both our office locations. I got a fantastic quality 0871 number from them, plus we get a great revenue from them per minute from the 0871 calls, which actually helps towards our staffing costs.

Having received a payment every month without fail since we started using the number 4yrs ago now, I am happy to recommend their services to other UK companies.
Mike - Media Vision Direct - 0871 700 5555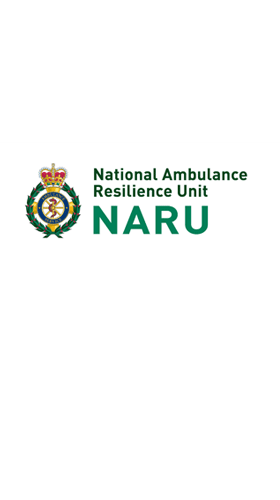 National Ambulance Resilience Unit
We helped the National Ambulance Resilience Unit (NARU) to arrange a call handling solution which is designed to help them manage their out of hours rota in a more efficient way. The system allows them to correctly route internal support calls through a centralised virtual number which then routes the call to a number of destination phone or mobile numbers dependent on staff shift patterns.
We supplied, with a nominal set up charge, a new non geographic number and call plans as requested with free online secure client web portal access so if necessary, call plans can be re-built (& multi-call plans can scheduled in advance if need be) according to their staff rota, allowing calls to be distributed appropriately & ensuring all calls are answered quickly and efficiently.
Full web portal training was provided allowing NARU to be able to build and control their own bespoke call plans moving forward or they can continue to ask us to do this (at no charge). To date NARU has been pleased with the service we have delivered as our tier1 resilient solution gives the team the flexibility and continuity they were looking for
Carl - National Ambulance Resilience Unit - 0871 704 1855 - www.naru.org.uk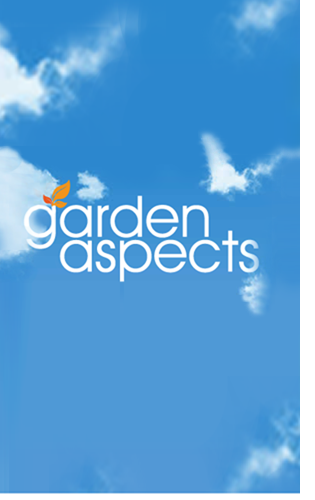 Garden Aspects Ltd
As a business we had always been with one provider for our telephones and thought we had a good deal. It was when we began looking into obtaining virtual numbers that we found out about 08UK Ltd.
We were recommended a couple of other providers and spent hours trying to find out what would be best for our business but we knew very little about this industry and didn't feel confident that we were being directed in the right way. Then we got in touch with 08UK Ltd.
Within an hour of inquiring via their website, we had everything we needed explained to us in terms we could understand and all at a fraction of the price of the competitors we had spoken with. We were delighted with how professional yet friendly all the team were and how swiftly everything was put in place. We have subsequently transferred all our lines to 08UK Ltd and continue to make massive savings each month even though our phones don't stop ringing!
We wouldn't look anywhere else for a complete business solution to telecommunications.
Karen - Garden Aspects Ltd - 0845 338 1758 - www.gardenaspects.co.uk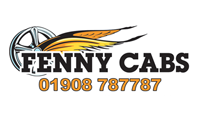 Fenny Cabs
Absolutely brilliant customer service from Gareth within 08UK operations team. Whatever I have asked has been effected immediately as Im normally out working. Gareth is currently working on streamlining our pointing process to achieve a more user friendly platform and his ideas have helped immensely. Without Gareth we really wouldn't be here today...Thank you 08UK!!!!
Richard - Fenny Cabs - 01908 787 787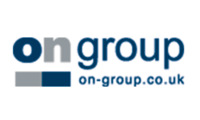 On-Group Ltd
"We have been using 08UK for a few years now and we have never been anything but completely satisfied with the level of service they have provided to us. 08UK saved us a significant amount of money by moving our existing 0844 numbers from BT, as well as smoothly facilitating a move of our services to customer friendly 03 numbers, which our customers are happy about. We have always found them friendly, professional and expedient to work with, and I would not hesitate to recommend the services of 08UK to anyone."
Darren Coleman – IT Manager – On-Group Ltd - 0333-000-7788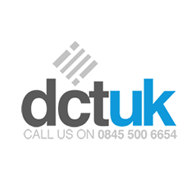 DCTUK
"We chose 08UK to supply an 0345 service to us because they promised us a swift, no-hassle switch from our previous supplier, and they were true to their word. Since we switched we've had no hassles, no problems, no downtime - it all just works."
Jon Techilovsky – Marketing Manager – DCTUK
Parking Enforcement Agency Ltd
"From my initial sales enquiry to 08UK I have been consistently happy with i) the service provided - to date we have had zero down time which is vitally important in our line of work ii) the transparency of their billing systems via the monthly invoices and call usage breakdowns received and iii) the support received from our account manager and 08UK's development team when it comes to any changes we have required on our systems - I wouldn't hesitate to recommend their services"
Thomas Harrington – Managing Director – Parking & Enforcement Agency Ltd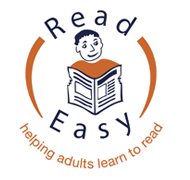 Read Easy
"We chose 08UK to supply an 08X service to us because some of our voluntary groups wanted to maintain personal privacy and this seemed the best way to secure this for them. We have found the service to be extremely prompt, effective and friendly. If you need an 08 number, these are the people to go to'"
Judith Howard – Read Easy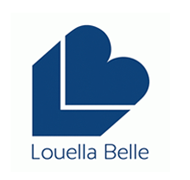 Louella Belle
"We are happy having 08UK as our UK phone number supplier because they provide an excellent service and are always there to support us when we need them"
Jamie Crook – Director - Louella Belle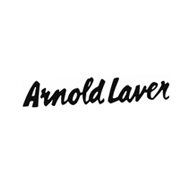 Arnold Laver
"We have been using 08UK for many years now and I would certainly recommend 08UK as our NGN supplier. The service is always speedy with friendly and approachable staff. The number ranges we are offered are as you would expect. No complaints'"
Andy Calise – Corporate Systems Manager - Arnold Laver
Bush Tyres
"We would be happy to recommend 08UK to our clients and customers, they provide us with a great service at a competitive price"
Paul Burton – IT Manager - Bush Tyres