Everyone will be happy now when they can call you for free. 0800 & 0808 are the happy 08 numbers for 2015 and beyond. You will be so happy when you see a better response to your marketing campaigns.
Finally a happy 08 that can be dialled for free from any UK line, even pay phones allow 0800 calls to be free. 0800 free-phone numbers are the happiest 08 numbers around.
Yes your callers will shout, when they can call your 080 from their mobile and no longer be charged ,standard network rate, if you do not wish to continue then please end the call now.
Mobile networks have been charging 20p/minute to dial these 080 numbers even though the owner of the number has been charged to make the call free? What a ridiculously high price, well over premium rate, which starts at 10p/minute here in the UK.
Impress your UK clients, allow them to be able to reverse charge call you, so you pick up the bill - they do not have too, this will make them Happy and could realistically help them to choose your company as their new supplier.
Buy a Happy 08 today, Go 0800 today, with lots of brilliant 0800 numbers to meet your budget here at 08UK, get your Happy 0800 & 0808 numbers now.
0370 7000000 is a platinum number available now, is this number Happy, no sorry it is still chargeable so will not make callers as happy as a totally free call.
We use major carriers, so no compromises; BT, Virgin, Vodafone. Feel the difference; using 0800 you will get more enquiries from happy callers.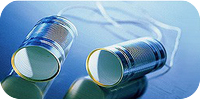 Clever call handling features that allow for scenarios where callers would otherwise not be dealt with quickly are great to ensure calls are answered. Click on here for more on choosing your complex call routing features.
The ability to have absolute precise call control over your contact centre at all times allows for the efficient delivery of calls to be streamlined into measureable quality standards where levels of achievement can be closely monitored.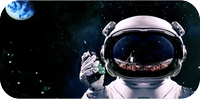 Disaster Recovery Plans are pre-built separate plans (Each one, we build at no charge, once you have anticipated each potential DR scenario). We can even assist during inter-connect fault scenarios as we represent multiple major tier1 networks.
In the event of any disaster, most important, is the instant ability to re-route calls. The 0800 number could commonly be the path through which new business opportunities contact your company, losing a sales call means missing a potential sale.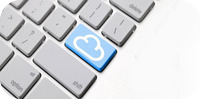 The fundamental difference between a virtual number & a traditional landline number is; the 0800 instant call control that you get automatically with all virtual 0800 numbers. A mobile 'App' controls routing plans or to apply any DR plan, click for instant live control from the smart application.
Full advanced control means call routing scheduled in advance according to time, day or date. Pre-scheduled bank holidays & public holidays call plans allow those to have control to schedule the whole year in advance & specify automatic disaster recovery destinations for each IVR option.
If you would like to talk to one of our team to get any point clarifying please do not hesitate to contact us. Call us now on 0800 692 7000 or email new@08uk.co.uk so we can call you back.