To Celebrate Our 15th Year 08UK we have launched a new mobile friendly dynamic (big pictures) website.
This is a totally new design layout and navigation compared to our old 'phone number buttons' front page design.
This is Our Old Website shown here:-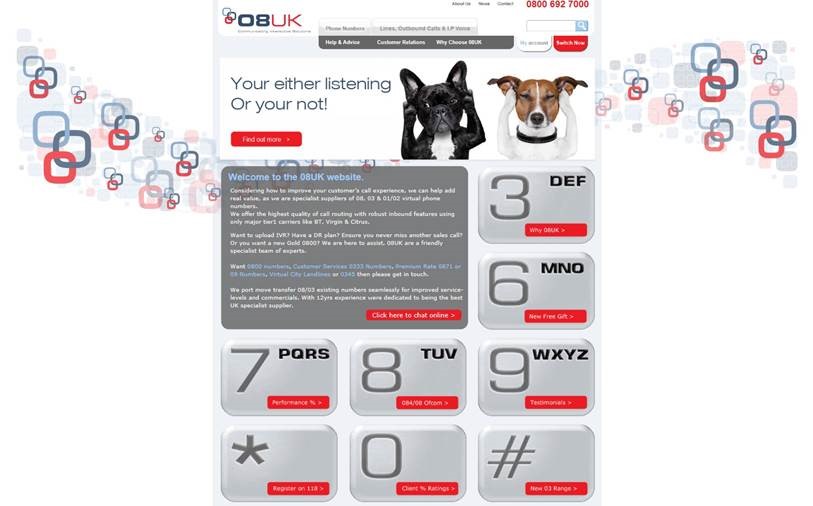 Our New Inter-active Website Features For the 1st Time:-


Search All Our Numbers Now


Search All Our Gold Numbers


Search Our Virtual City 01/02 Landline Numbers

Can We Port/Move Your Number? - Instant Look-Up – Complete with Service Charge Rate Confirmation
Here is our New Website shown here:-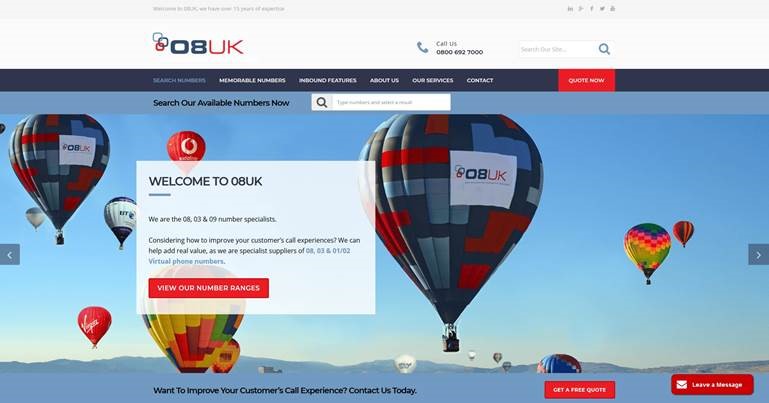 Please go to search over 1000 pages covering everything about 08, 03 & 01/02 virtual numbers & inbound call handling features.
We hope you find it pleasing to the eye and full of helpful information regarding why it:-
Makes sense total sense for to incorporate virtual numbers within your organisation today !
If you would like to talk to one of our team to get any point clarifying please do not hesitate to contact us. Call us now on 0800 692 7000 or email new@08uk.co.uk so we can call you back.