Team 08UK attended the Chester Business Show for the first time on 5th October 2017.
Taking our place amongst the busy exhibition floor, our Sales Director, Tynan O' Hara and Gareth Twine (Operations Manager), took to our display stands, and promotional material to showcase our bespoke business phone number solutions.
We decided to run a competition for the opportunity to win a bottle of luxury Champagne. The question asked was 'Which year did 0800 numbers finally become free to call from mobile phones?'
The winner of the competition was Jessica Allman Managing Director at Kree8 Branding Limited, Congratulations Jessica we hope you enjoy your prize.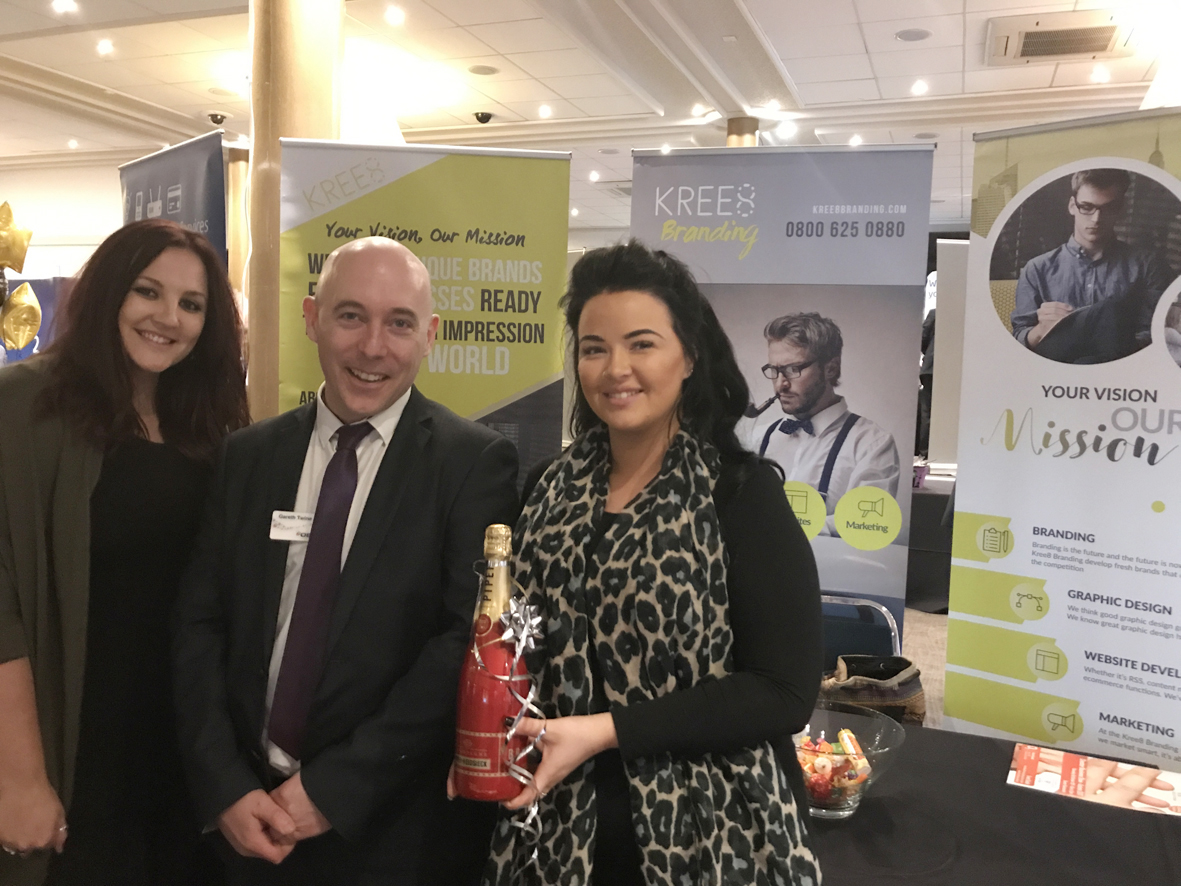 Held at Chester Racecourse, the event also featured seminars to address key business issues and industry topics.
In the weeks running up to the event, our team worked hard to ensure we had strong brand material to help us stand out from the crowd.
50+ exhibitors and hundreds of delegates were in attendance. During the event, we engaged with fellow exhibitors and visitors during which we made many new contacts. It was great to see such variety of companies in attendance.
Tynan O Hara, 08UK's Sales Director said 'It was enjoyable to meet so many interesting characters'. Following on from the event 08UK are looking forward to working for some of the contacts made to help improve their inbound telecom solution.
If you would like your business telecoms to evolve and missed us at the Chester Show please contact our friendly team on 0800 408 78 08 today