Team 08UK attended the 4 N Business Networking Annual Show in Wolverhampton for the first time on 15th September 2017.
Our Sales Director, Tynan plus Gareth our Operations Manager went to the show to engage with fellow 4N Networking members from across the UK.
It was an opportunity for our company to showcase our bespoke business phone number solutions to this audience and to introduce members to our 08UK brand.
Held at Wolverhampton Racecourse, the event also featured seminars to address key business issues and industry topics. Brad Burton also took to the stage to offer advice on business networking along with several other 4N members who were all advising on different business related topics. There were also opportunities for 1 to 1 networking sessions with fellow attendees. During the event, we engaged with fellow exhibitors and visitors during which we made some helpful new contacts.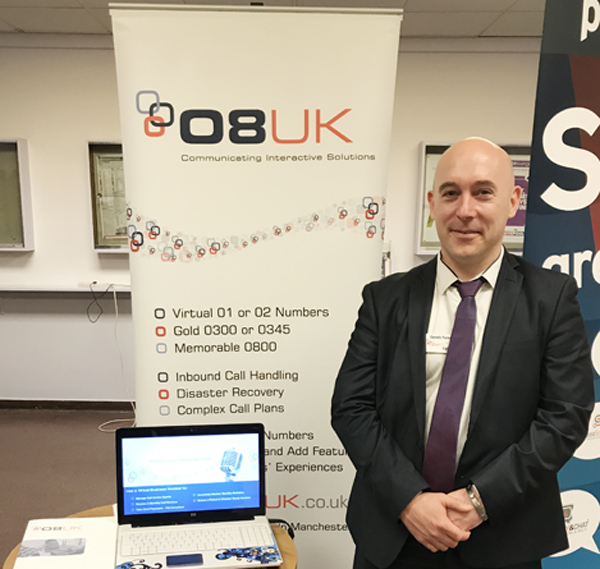 Gareth Twine, 08UK's Operations Manager said 'It was a pleasure to meet so many like-minded business professionals'.
Following on from the event 08UK are looking forward to meeting up again with some of the contacts made to help improve their inbound telecom solutions .
If you did not get chance to chat with us at the 4N Business 2017 Networking Show then please contact our friendly sales team on 0800 692 7000 today.